Amazon is one of the fastest-growing ecommerce marketplaces in the world selling everything from food to clothes, home decor, kitchen, & skincare. Amazon also gives the opportunity to sell different products on its platform. Currently, there are more than 9 million sellers on Amazon selling thousands of products daily with a good profit margin. 
You can also start selling by registering your private brand that comes under the Amazon private label business model. Similarly, you can sell other brand products on Amazon that come under the Wholesale model.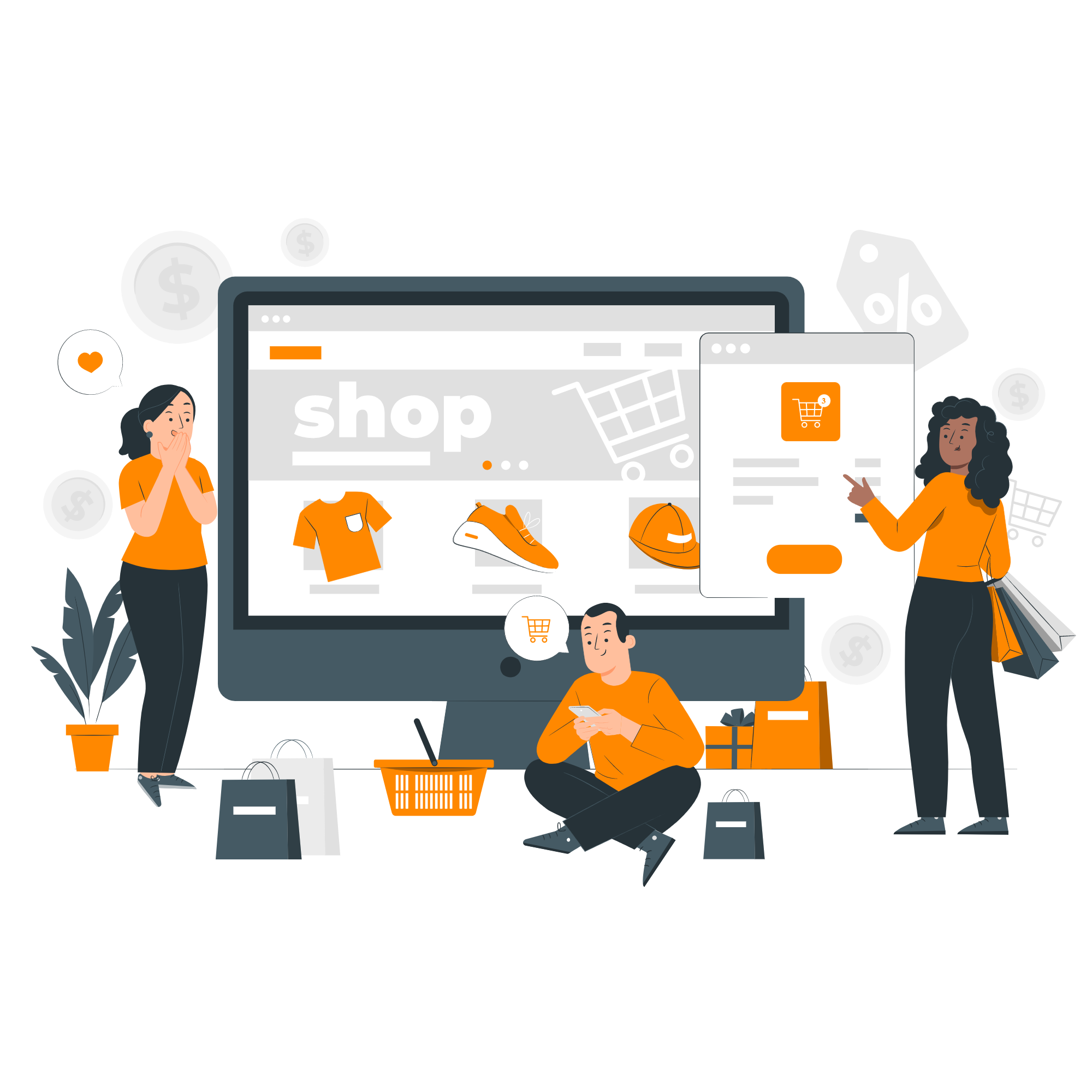 Amazon Wholesale is often referred to as a program for big brands and distributors because they have a high stock of products to sell on Amazon directly and earn profit. While Amazon Wholesale can also be a great business model for small businesses and brands as well. 
But, most of the time it becomes difficult for the small brands to find the right wholesaler or distributor that can get good price products to earn profits. Similarly, when someone finds a good wholesaler they refuse to provide bulk products. Like these, there are other problems you can face if you want to go in the Amazon Wholesale model. Our FBA wholesale expert with proven records helps you to get brand approval, hunt for a profitable product, and guide you on how you can cut taxes to increase profit margin.
What will you get?
A-Z about Amazon wholesale from zero to advance
Account creation & setup
Ultimate product hunting strategy
Use of research tools like a pro
Calculation of product's profit & loss
Seller Central Management Mastery
Brand Approval
Secret tactics of winning the buy box
Live hands-on training
FBA: US Small and Light price threshold to increase to $10
we're pleased to tell you that FBA Small and Light will increase the price threshold for eligible products from $8 to $10, effective April 28, 2022.
This change allows more of your products to become eligible for the program and receive fulfillment discounts. Other program eligibility requirements, such as weight limits and product dimensions, will remain the same.
Small and Light offers reduced fulfillment costs on qualified items, helping you sell more of your low-cost products to the hundreds of millions of Amazon customers who shop in our stores around the world.
Probably, you are uninformed about your account that is receiving continuous performance upgrades reminders from Amazon. Amazon notifies you about negative responses from customers but you just focused on counting profit.  A time comes when it affects your overall account, conversion rate starts getting down and you have no idea what's going on. Here the account needs to be audited from returning orders to negative feedbacks everything should be under consideration. We do a thorough audit of your Amazon account and suggest our proven tactics to recoup the sales potential.
For starting a successful eCommerce business you will need a well-designed Shopify store where you can upload hundreds of products and share ideas through the blog section. Our Shopify developers will create a customized good looking store that knockout all your competitors. You can create multiple design products using custom templates functionality integrated with it. Send your requirements now, so we can start building your desired Shopify store.
As a business owner, you have an idea about how much the listing plays a vital role in getting good sales. It is the main key point of your business that attracts and convinces a customer to buy your product. If you are not getting desired sales then there should be something wrong without your listing. Try our Amazon listing audit service to know that issue and fix it. We will analyze your collection of images, their quality, EBC images, product title, description, market segmentation, and all the things that can increase your account growth.
Amazon private label is a very profitable business model if you know how to do things properly. In Amazon PL, you will hunt for a good profit giving product, purchase in bulk from the manufacturers, register your private brand, & and sell the products under that private brand.
Getting a profitable product in a competitive market is a bit challenging. Also, it needs proper product analysis, segmentation, and checking profit-loss margin. If you are unaware of these things and want to become an expert, join Charmmudra's special training on Amazon private label where you can become a pro. You will learn the following:
What will you get?
Brand Registration
Amazon Account Creation
All about Amazon PL business from zero to pro
Product Hunting & Sourcing
Advanced keyword research
Product Audit
Profit & Loss Calculations
Market Analysis and Segmentation
Getting Best Price Products
Product launch and optimization
What Our Clients Say About Us